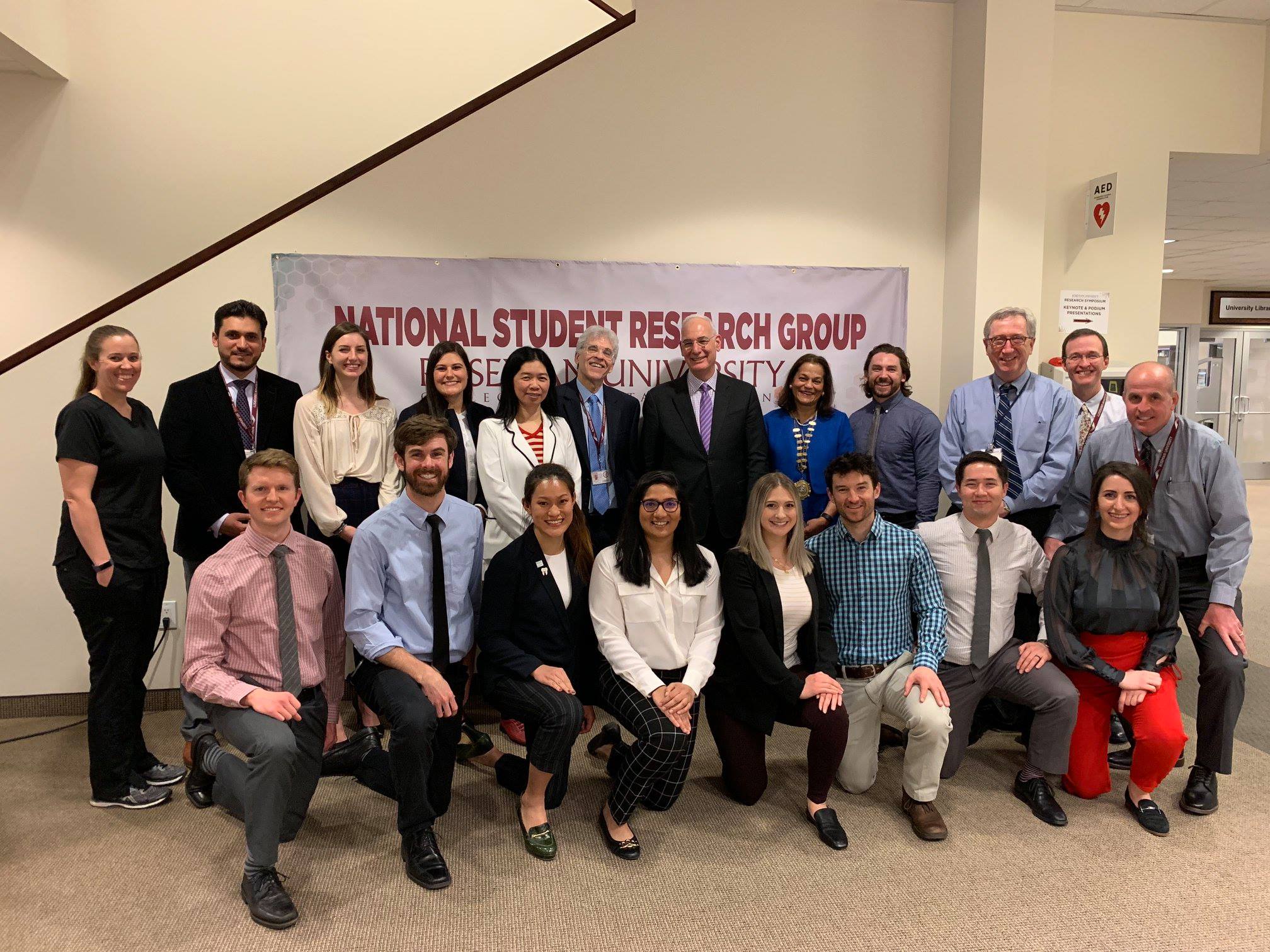 The National Student Research Group (NSRG) Roseman CODM-SJ Chapter is affiliated with the American Association for Dental Research (AADR). We aim to promote student involvement in dental research and focus on implementing evidence-based dentistry within the clinic as well as the classroom. We provide support for students who are interested in research and connect them to faculty members who are doing research. We offer a forum for fellow students to connect and communicate research ideas. Moreover, we strive to promote inter-disciplinary advancement of research between professional programs on campus i.e. Dental, Pharmacy, Nursing.
President: Jordan Geiler
Vice-President: Joell Chen
Secretary: Patrice Surdi
Treasurer: Deepa Gollamudi
Communications Chair: Jay Park
Fundraising Chair: Kiana Banon
Evidence-Based Dentistry Chair: To be elected
President-Elect: To be elected
D1 Rep: To be elected
D2 Rep: To be elected

Faculty Advisors: Dr. Kamran Awan, Dr. William Carroll, Dr. Man Hung
For more information, please visit http://nsrgroseman.weebly.com/ .